Welcome to the Christophe Danelon group in the Department of Bionanoscience at the Kavli Institute of NanoScience at Delft University of Technology.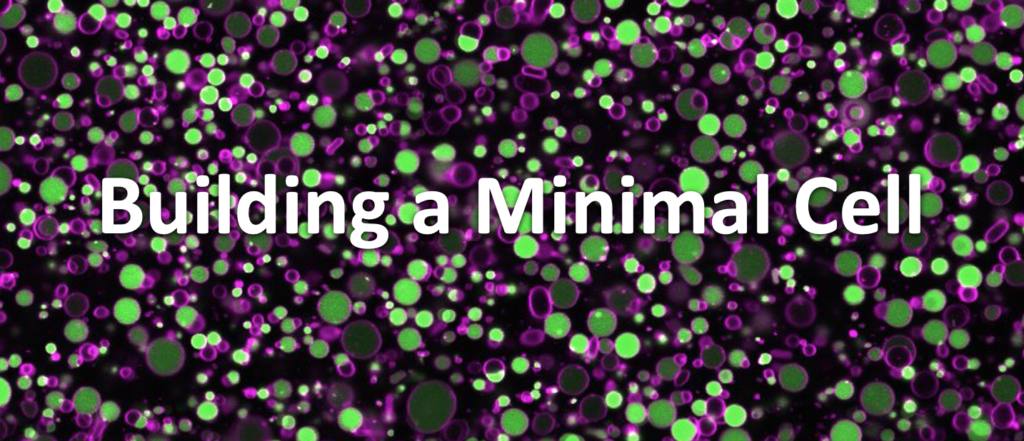 RESEARCH FOCUS – Our group is engaged in the long-term effort to build a synthetic cell using a bottom-up biology approach. The core architecture of our minimal cell model consists of a cell-free gene expression system (called PURE system) encapsulated inside a lipid vesicle compartment (called liposome). Using in-liposome synthesis of proteins from DNA templates, we aim to reconstitute four essential cellular modules:
DNA replication
Vesicle growth through lipid biosynthesis
Liposome division
Biogenesis of the transcription-translation machinery
We use laboratory evolution as an engineering tool to optimize and integrate biological modules. See our recent Perspective article to learn more about our vision to build synthetic cells via evolution.
FUNDING